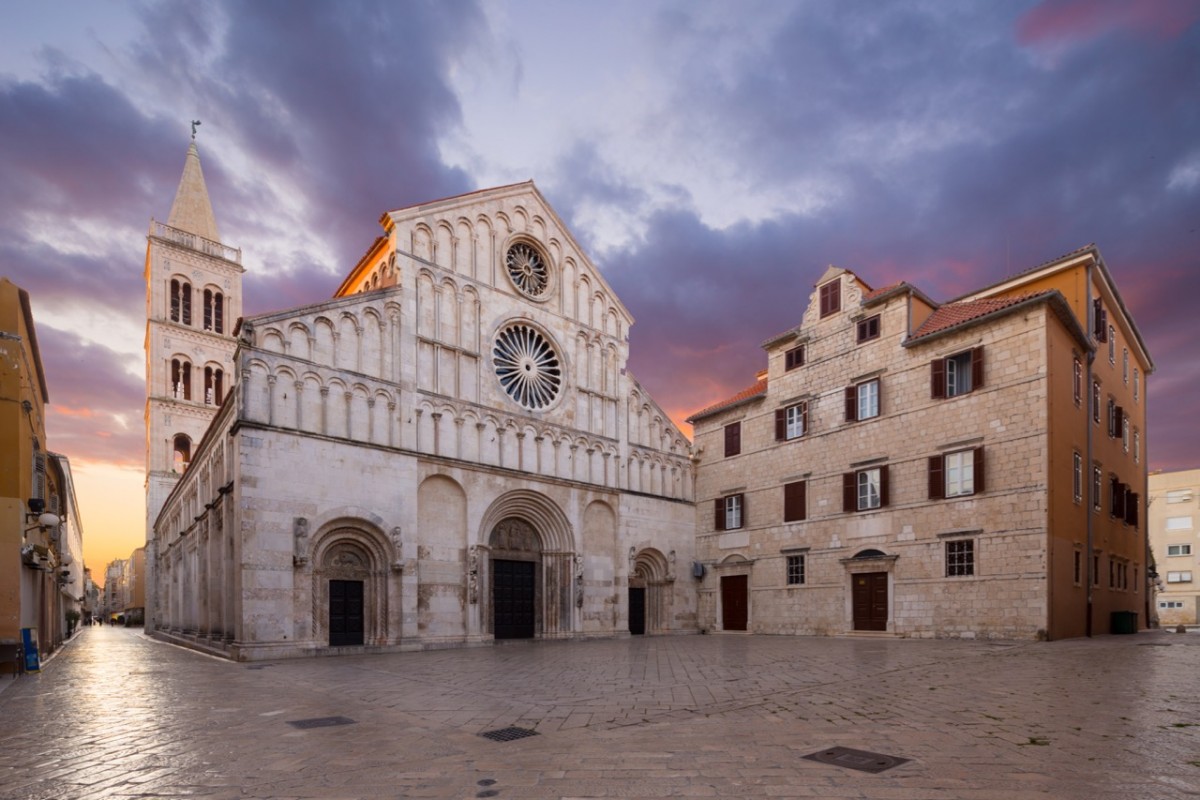 Zadar Airport Transfers - Taxi Zadar
Over the past few years, flights to Zadar Airport have significantly increased making a visit to Zadar ever more attractive. Zadar Airport is the perfect place to start your Croatian Holiday if you want to explore the city of Zadar and of course, visit Croatia's National Parks like Plitvice Lakes and Krka Waterfalls as Zadar is ideally situated in between these national parks. In addition, if you want to party at Zrce at Hideout or Sonus Festivals then travelling from Zadar to Novalja is simple with a Zadar taxi.
The distance from Zadar Airport to Zadar is only 8km, making it only a short hop, skip and jump from Zadar airport to Zadar. If you require Zadar Airport Transfers or a Zadar Airport Taxi to any destination in Croatia, Octopus Transfers Croatia has you covered. We offer exceptional service at low prices. In addition, we can get you to Zadar Port, Zadar Bus Station, Zadar to Novalja and even intercity Zadar to Split or Zadar to Zagreb. We also provide Hideout transfers as well as cover Zadar Airport to Novalja transfers. Contact us for all of your Zadar Airport Transfers and Zadar airport taxi services.
| Destinations | Oneway | Return |
| --- | --- | --- |
| Novalja | 80 EUR | 160 EUR |
| Zrce Beach | 80 EUR | 160 EUR |
| Zadar | 20 EUR | 40 EUR |
| Stara Novalja | 80 EUR | 160 EUR |
| Tisno | 80 EUR | 155 EUR |
| Sibenik | 80 EUR | 158 EUR |
| Split | 130 EUR | 250 EUR |
| Marina Dalmacija | 23 EUR | 45 EUR |
| Hideout Festival | 80 EUR | 160 EUR |
| Split Ferry Port | 135 EUR | 260 EUR |
| Bibinje | 23 EUR | 46 EUR |
| Sukošan | 23 EUR | 45 EUR |
| Biograd | 39 EUR | 78 EUR |
| Crvena Luka Resort | 39 EUR | 78 EUR |
| Pakoštane | 42 EUR | 80 EUR |
| Kozino | 30 EUR | 58 EUR |
| Petrčane | 38 EUR | 72 EUR |
| Nin | 42 EUR | 80 EUR |
| Vir | 49 EUR | 96 EUR |
| Gajac | 80 EUR | 160 EUR |
| Caska | 80 EUR | 160 EUR |
| Vidalici | 80 EUR | 160 EUR |
| Mandre | 80 EUR | 160 EUR |
| Pag | 64 EUR | 127 EUR |
| Starigrad Paklenica | 55 EUR | 109 EUR |
| Vodice | 74 EUR | 140 EUR |
| Marina Kornati | 39 EUR | 78 EUR |
| Marina Sangulin | 39 EUR | 78 EUR |
| Primosten | 99 EUR | 195 EUR |
| Marina Frapa | 115 EUR | 220 EUR |
| Marina Borik | 20 EUR | 40 EUR |
| Marina Tankerkomerc | 20 EUR | 40 EUR |
| Pula | 320 EUR | 620 EUR |
| Falkensteiner Punta Skala | 38 EUR | 72 EUR |
| Murter | 80 EUR | 160 EUR |
| Plitvice Lakes National Park | 130 EUR | 250 EUR |
| Zaton | 38 EUR | 72 EUR |